We talked about various ideas to start a blog but we haven't had any discussion on fitness yet! This topic is very popular, so we could not ignore it. There are so many fitness blogs now that you will not surprise anyone with the same type of selfies and articles copied from the Internet. 
Well, if you are a fitness freak and want to interact with the audience and share with them your fitness routine, views, and experiences then starting a fitness blog would be a perfect choice.
In this article, we will tell you about all the steps to start a fitness blog and make money with it! Let's get started!
Internet Research About | Start a Fitness Blog 
Fitness is a very popular topic in the blogosphere. There are tons of fitness blogs on the internet, and despite the fierce competition, some of them provide useful information.
How to lose weight, get the perfect abs, get a tight ass, what to eat to stay in shape, not to mention diets and supplements are just examples of what people are looking for. Ideally, a fitness blog solves the reader's problem and needs to find a way to get the blog to show up in search queries.
In order to attract visitors to a fitness blog and encourage them to return, every detail needs to be taken care of. The blog should be focused on interactive graphics, have an easy-to-use interface, images, plugins, multimedia content that can ensure fast page loading.
The site structure should be simple and offer a more than satisfying browsing experience for all users and for all types of devices (mobile and others).
The fitness business is one of the few that has not experienced an economic crisis for at least the past ten years. On the contrary, it is constantly growing.
Thus, giving you a positive vibe to start a fitness blog of your own. Building a fitness blog is primarily about people. Posts should be regular, high-quality, filled with content useful to readers. It is necessary to communicate with them, teach them, interact with them.
Start a Fitness Blog with 5 Easy Steps 
Now coming to the main topic for discussion. After gaining enough knowledge about the success rate of a fitness blog and do's and don'ts it is necessary for you to know about the crucial steps in building a fitness blog. Here we go!
Step #1: Choose Micro Niches for Fitness Blog 
One of the most indispensable prerequisites in building up or Start a fitness blog is to choose a Micro niche. In other words, a Micro Niche is an area of interest about which least information is available on the internet.
So, this will help you attract the audience interested in that particular area. For example, you can explore Micro niches like weight loss for the bulkier people hunting for ways to lose weight and exercise routines related to it.
You can also explore fields like Weight gain, Food supplements, Fitness training, Fitness gadgets, types of equipment, and a lot more. So just choose wisely.
Step #2: Choose a Perfect Domain Name for your Fitness Blog
A site domain or site domain name is a unique address for a site on the network. Each site domain has a history in the search engines. It starts when the site is first indexed by a search robot.
When choosing a domain, be sure to look at its history. When choosing a domain, keep in mind that in a few years the blog will turn into a big project, so it is important that the site address is easy to pronounce and easy to write.
Moving to another domain after it gains momentum, as you now understand, is not very profitable. 
Step #3: Buy Best Hosting for your Successful Online Fitness Blog 
Hosting is a service for providing a server for hosting your website. Hosting, unlike a domain, can be changed at any time, and this will not affect your SEO promotion in any way. You must first select a hosting company, then select the desired tariff.
It's time when one gets curious to start a fitness blog and make money.
This is the time when you can Buy the Best Black Friday Web Hosting Deals. With Black Friday Huge Sale up to 90% OFF, you can buy Amazing deals, and sweat yourself.
Some of the Cyber Monday deals:  
#1. A2 Hosting- Upto 67% OFF
#2. YouStable- Upto 75% OFF
#3. Hostpapa- Upto 97% OFF
Main characteristics of a hosting company –
Speed: A hosted site should be fast. For this, automatic speed tests are carried out. Such measurements can be found in expert reviews of the company or carried out independently using services. 
Reliability: A hosted site should be available 99.9% of the time. That is, in 1 year, the site may be unavailable for a total of less than 1 hour. 
Support: The support should respond to questions within 1-15 minutes. The task of the support service is to promptly help in solving problems, and not just send them to read the help or similar materials. 
Price: The cost of hosting a blog, especially for a new one, is $ 2-3 per month.
Fitness Blog Hosting requirements-
Database connectivity: 1 blog = 1 database (DB) . 

It is better to have at least 2 databases in order to place a test site on the second one. 1 blog = 2 GB of disk space . At the start, less than 1GB is required, but as the site develops, it will take up more and more space on the server, so focus on somewhere around 2GB (for the first year of development).

 PHP 7.3 or higher.

 MySQL version 5.6 or higher OR MariaDB version 10.1 or higher. 

Nginx or Apache with mod_rewrite module

 FTP access

 Automatic site backup
Ask your hosting company 
Usually, these characteristics correspond to the simplest hosting plan. You can contact the hosting support service to tell them which tariff has the required parameters. 
Also Read: How to choose a hiking watch
Step #4: Setup your perfect Fitness Blog on WordPress
WordPress powers about 20% of the world's websites and is used by some of the largest commercial sites in the world. But despite its power, it is very easy to learn.
Bloggers love WordPress because you can create content instantly and publish without having to learn a single line of code.
Installing WordPress manually-
If you want complete control over WordPress, you can install it manually. I know it will sound complicated, but it will only take 5-10 minutes:
Log into cPanel.

In the MySQL database, create a database.

Create a new database username and password. 

Add the user to the database. Give the user

ALL PERMISSIONS

when prompted.

Open your FTP client and log into your hosting account.

Download the latest version of WordPress 
WordPress will install itself in the directory. You can log in using your new WordPress login details and start setting up your blog.
Login to WordPress
When you set up WordPress, you will receive an email containing a log in link and your username. If you do not know your password, click on the link and click on "Forgot Password" to set a new one. Bookmark your site so that you can quickly go to the admin panel later. You are done!
How do Fitness Bloggers make Money?
There are a variety of ways by which Fitness bloggers can make money. I have listed some of the most popular ways to make money with fitness blogs. Have a look:
Affiliate Programs:

Making money on an affiliate program is easier for a newbie blogger. Companies that offer the best affiliate programs are willing to pay the blogger in exchange for redirecting visitors to the resource.

Google Adsense:

 

A lot of bloggers are taking the first steps to monetize their blog in this direction. This is an easy way to make money from blogging. A promoted blog with a good amount of readers can earn 800 – 1000 dollars per month on advertising.

Selling Products:

 

Sold through a blog, the supplier will deliver the products to the customer's home – for a fee, of course. Responsibility for assembly, storage, and delivery is not shouldered. Examples of a few private label products that are being marketed include things like: Vitamins, protein powder, and nutritional supplements.

Selling E-Books:

 Selling e-books (your own digital product) is another way to make money blogging.
Also read: Fix iTunes Backup Session Failed Error?
How to Get Traffic on your Fitness Blog?
Well, a very genuine question to be pondered upon. You can use the following points to drive traffic to your Fitness blog.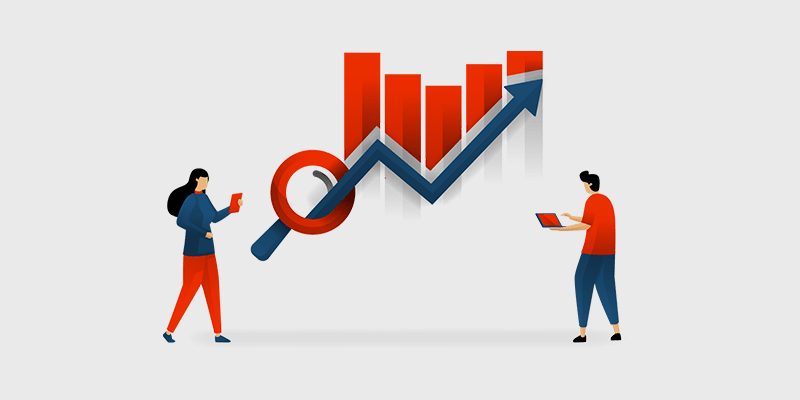 Publish content regularly. 

Try to create content with viral potential

Try to expand the topic of your blog 

Engage in guest posting

 Create official pages in all popular social networks Like Instagram 

Use paid promotion methods
Conclusion
This is all about Start a Fitness Blog and ways of making money out of it. Starting any blog is not an immediate process so be patient and put in all your efforts and you will eventually realize that your efforts have started paying off. Do use all the tips and tricks to expand your fitness blog and make money being fit. Thank me later!